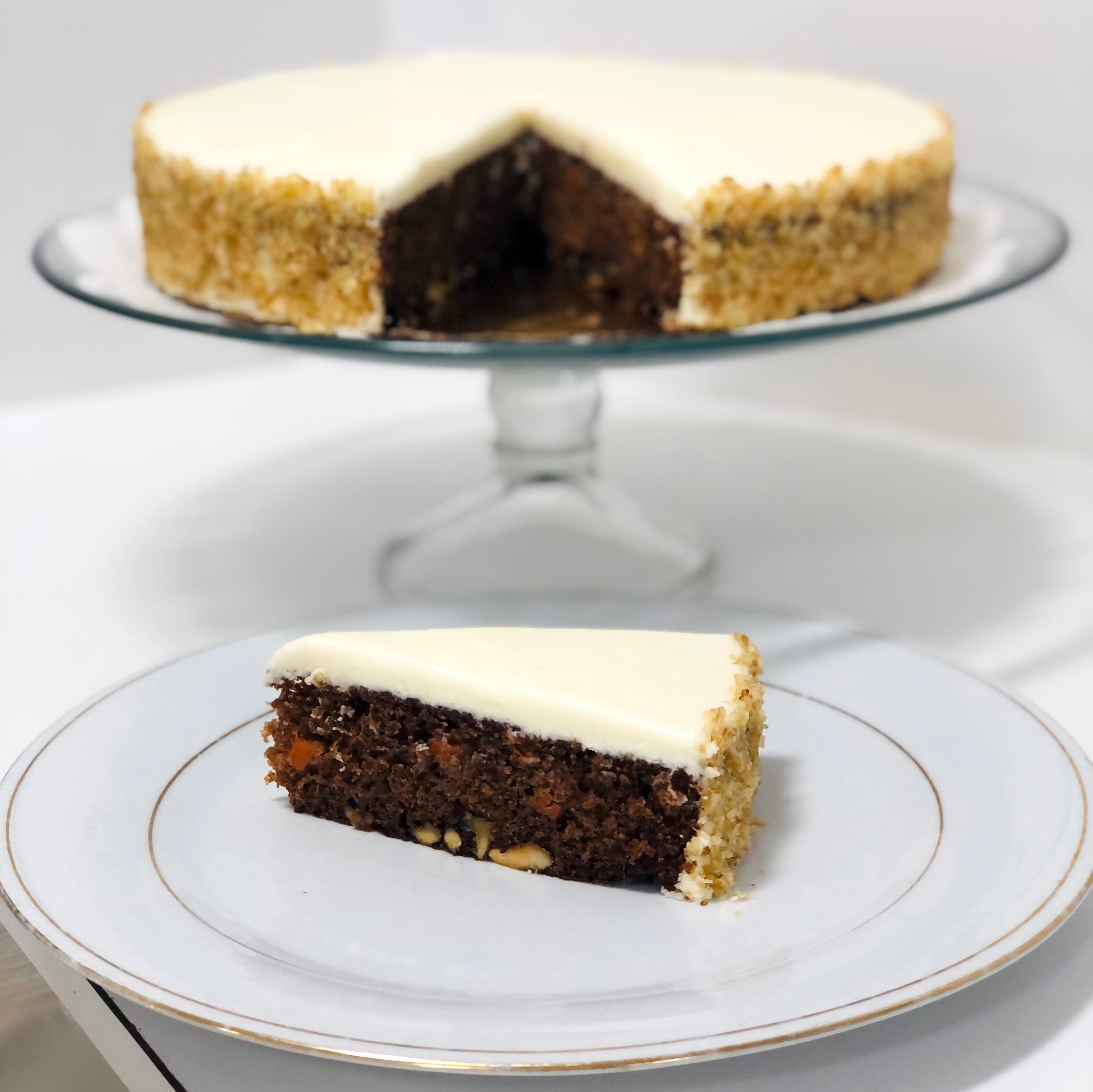 Description
We truly pride ourselves on our carrot cake and the reputation it has built. 
The cake is made up of freshly grated carrots, walnuts, pineapple, coconut and a secret spice blend that we have perfected over the last 42 years. The entire cake is then covered in our absolutely delicious cream cheese buttercream frosting and decorated with walnuts.
It has a very elevated taste, but still maintains that homey feel. 
All of our desserts are handmade and all-natural.

Shipping Information: Due to the nature of perishable goods our desserts are shipped in high quality custom packaging that ensures they arrive in perfect condition. We work closely with UPS to guarantee the proper handling of each dessert. Our shipping rates are determined by UPS.