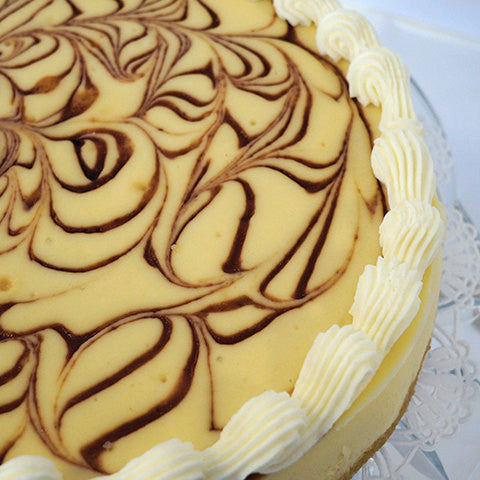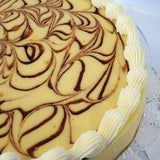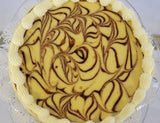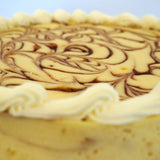 Description
It's the perfect dessert to end a festive meal!
Whether you prefer raspberry or strawberry, these two options are sure to delight with their light and refreshing fruit flavors.
We take our popular plain cheesecake, mix in a delicious puree made with fresh berries, and add a butter cookie crumb crust to complete the dessert.
All you have to decide is which type of fruit and we'll do the rest.
The small serves 6-8 and large 14-16. 
Our desserts are handmade with all-natural ingredients.
Shipping Information: Due to the nature of perishable goods our desserts are shipped in high quality custom packaging that ensures they arrive in perfect condition. We work closely with UPS to guarantee the proper handling of each dessert. Our shipping rates are determined by UPS.