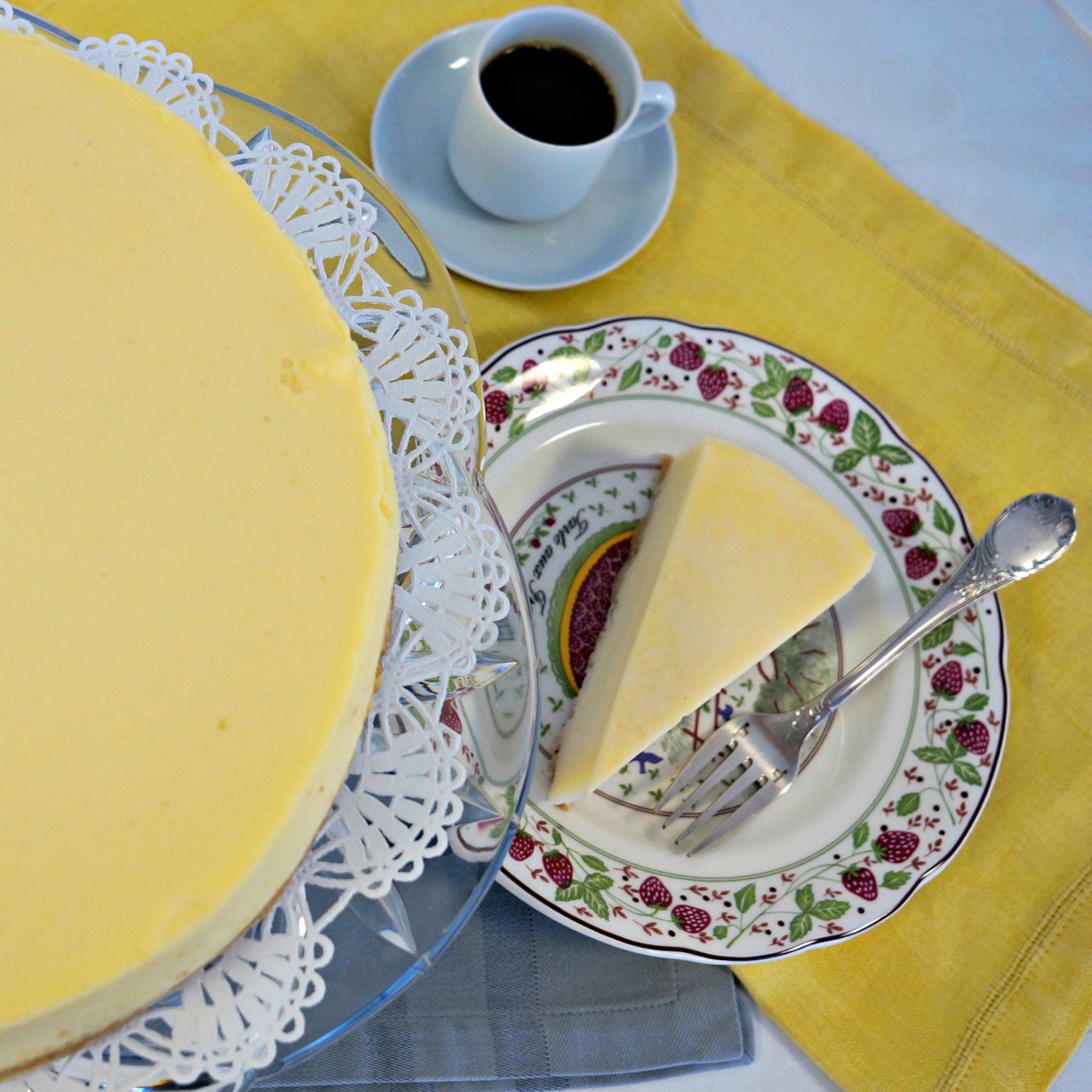 Description
"There is nothing quite like your cheesecake," writes one of our longtime customers. That's because we have spent the past 42 years perfecting our recipes, but plain cheesecake has always been and remains our best seller. We hand make this flavor in 125 lb. batches daily using high quality ingredients. 
Our plain cheesecake is light and refreshing, made with the finest vanilla from Madagascar, rich Philadelphia cream cheese, heavy cream, sour cream, and sweet butter. It has a vanilla cookie crust. 
The flavor is featured on restaurant menus around the Chicagoland area.  
The 4 LB cheesecake serves 12 to 14 and ships extremely well. If you haven't tried it yet...we think it's about time! 
All of our desserts are handmade with all natural ingredients.
Shipping Information: Due to the nature of perishable goods our desserts are shipped in high quality custom packaging that ensures they arrive in perfect condition. We work closely with UPS to guarantee the proper handling of each dessert. Our shipping rates are determined by UPS.