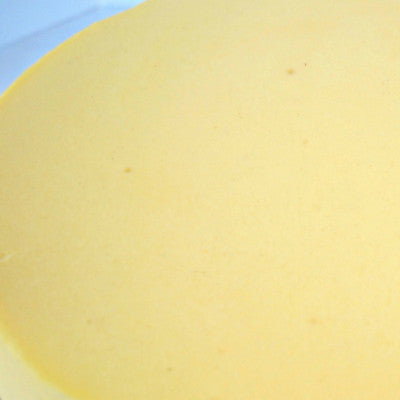 Description
A gluten free dessert to rave about! It's our famous plain cheesecake recipe, but gluten free.

The crustless cheesecake is made with the finest vanilla from Madagascar, rich cream cheese, heavy cream, sour cream, and sweet butter.


It's the perfect gluten free option when catering to someone with food allergies. 

All of our desserts are handmade and all-natural. We have a number of other gluten free desserts that are available for pickup at anytime. Click here to checkout our entire gluten free menu.  


(Disclaimer: This product is not certified gluten free. While none of the ingredients in this recipe contain gluten, JR Dessert Bakery does bake with other gluten products and allergens in the same facility).
Shipping Information: Due to the nature of perishable goods our desserts are shipped in high quality custom packaging that ensures they arrive in perfect condition. We work closely with UPS to guarantee the proper handling of each dessert. Our shipping rates are determined by UPS.