HUGE Chocolate Chip Brownies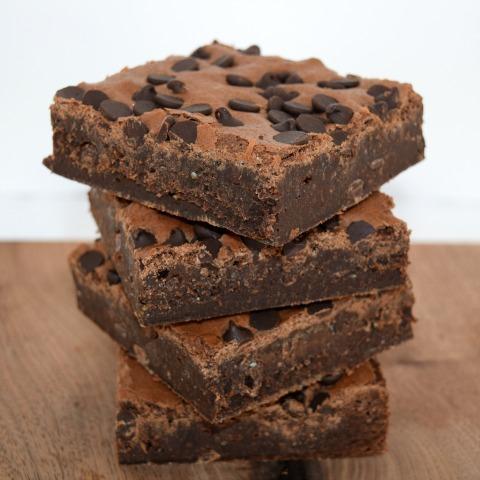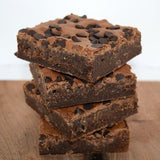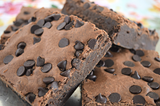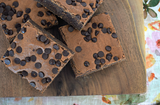 Description
We went big - REALLY big - and squeezed four of our monster chocolate chip brownies into this perfect gift box!
While our recipe is a family secret we can divulge that these delicious brownies are handmade with two rich chocolates and a hint of coffee to enhance the flavor.
Four massive chocolate chip brownies are included in your package. They weigh at least half a pound each and can easily be cut into smaller squares if you need to feed more (like an army).
Fun Fact: In 2013, JR's daughter - Natalie - wanted to cheer her new boyfriend up after he underwent foot surgery. She sent him a gift box filled with these chocolate chip brownies. They clearly made a lasting impression since the two are now happily married with three children :) 
All desserts are handmade with all-natural ingredients.
(Note: Additional brownie flavors are available for in-store pick up).
Shipping Information: We are currently offering a special $12.00 flat rate shipping fee for this product to anywhere in the U.S. Our desserts are shipped in high quality custom packaging that ensures they arrive in perfect condition. We work closely with UPS to guarantee the proper handling of each dessert.