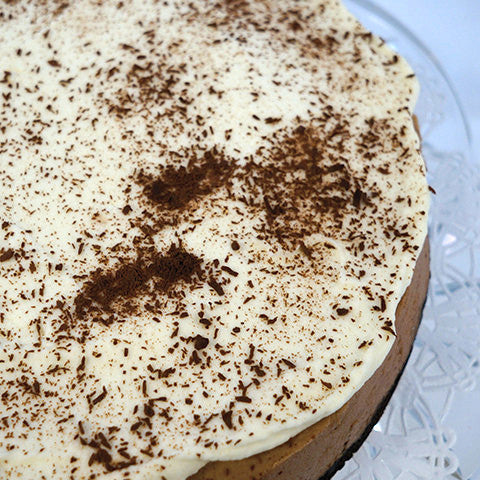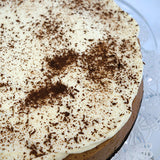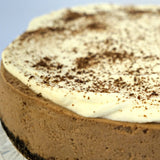 Description
Even non-coffee drinkers enjoy our cappuccino cheesecake.
Why?
It's a unique flavor that many have never tried before.
We use freshly ground coffee from Chicago roaster and manufacturer Metropolis and blend it with our high-quality cocoa to create this rich and creamy cheesecake flavor. 
All of our desserts are handmade and all-natural.
(Note: The whipped cream topping - as shown in the picture - is only available for in-store pickup due to shipping restrictions). 
Shipping Information: Due to the nature of perishable goods our desserts are shipped in high quality custom packaging that ensures they arrive in perfect condition. We work closely with UPS to guarantee the proper handling of each dessert. Our shipping rates are determined by UPS.